Velvet Heart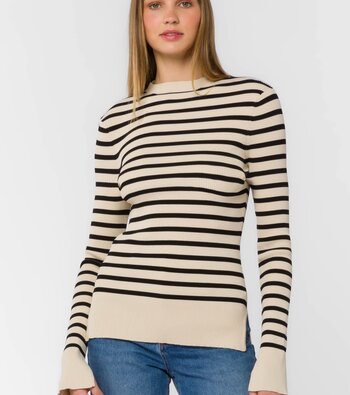 Teresa Long Sleeve Knit
$94.50
This classic striped knit adds a touch of sophistication, whether you're dressing up for a night out or keeping it casual, this knit is versatile and easy to pair with any outfit. Stay cozy and fashionable with this must-have piece.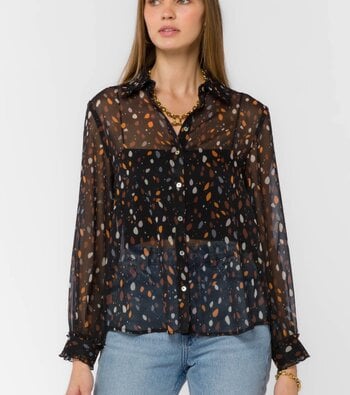 Theona Cuff Sleeve
$99.50
Introducing our latest addition to the collection, a sheer fabric and collar top with original black multi dots design. The pattern is unique & eye-catching, Pair it with your favorite jeans or faux leather skirt for a complete look.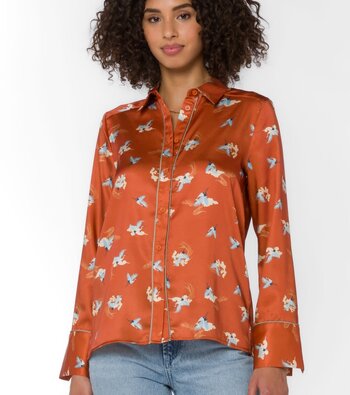 Liza Long Sleeve Button Down
$94.50
This stylish Crane vintage printed satin-like button down top adds a touch of sophistication to any outfit. Perfect for both casual & formal occasions, this top is a versatile addition to your wardrobe.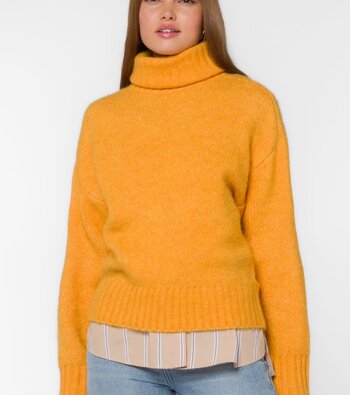 Tillie Long Sleeve Ribbed
$89.50
Stay cozy & stylish with our canary yellow turtleneck sweater. Made with a thick and warm fabric, this sweater is perfect for those chilly days. Whether you're heading to the office, or fgoing out, this sweater is a Fall wardrobe staple.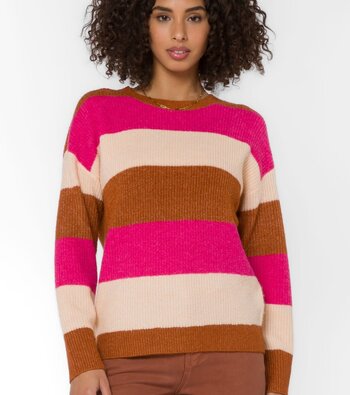 Cornell Long Sleeve
$89.50
A sweet knit that bring's a hot pink into a neutral zone...great paired with some essential Fall color palettes.