Blouses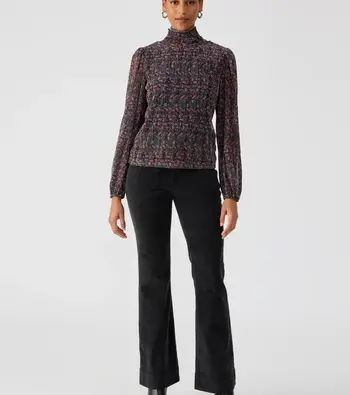 Night Dream Mesh Top
$79.50
A dreamy long sleeve top that evokes the holiday cheer in an unexpected manner! The metallic touch to the fabric elevates this smocked turtleneck and is the perfect transitional top from day to night.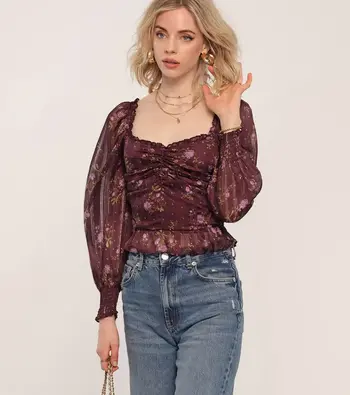 Ariana Top
$109.50
This top is designed to fit you perfectly with its stretchy material and soft ruching front detail. The back is smocked for added comfort and style. It is fully lined for a polished look and made of 100% polyester for durability.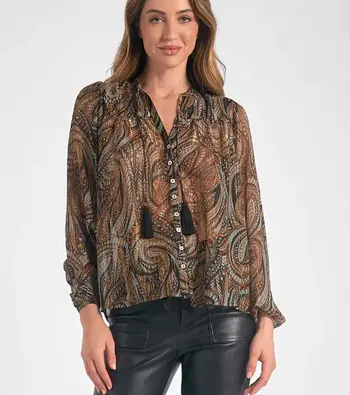 Long Sleeve Paisley V-Neck Top
$74.50
This blouse is so sweet…the brown and blue paisley is a nice fresh print for a Fall blouse. Easy to slip a cami beneath it and still have a breezy look.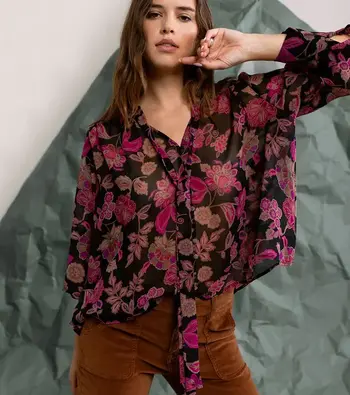 Dazzling Volume Blouse
$99.50
The bohemian top of our dreams...pair with some cute curdy pants and you're oozing with fall vibes. What we are loving is the sheerness of the fabric allowing for an elegant flow.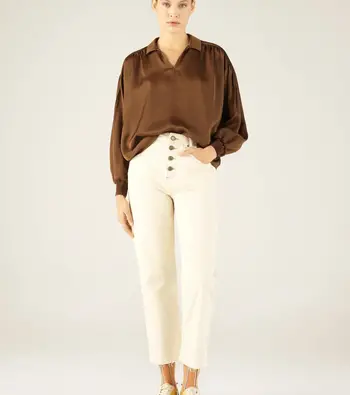 Manger Du Soleil Blouse
$264.50
You'll love the versatility and style of this blouse! The pleating adds a unique and eye-catching detail, while the oversized cut ensures a comfortable & relaxed fit, while the long sleeves make it perfect for cooler weather.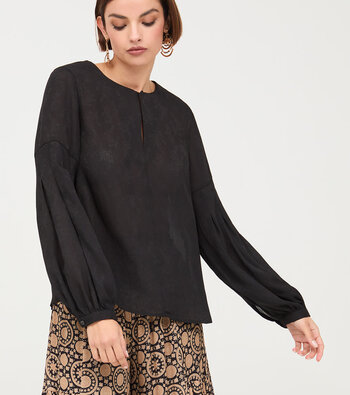 Jacquard Neck Blouse
$74.50
Look no further for an easy holiday blouse. The sheer fabric featured a subtle stencil and the teardrop neckline adds a touch of adornment that we're here for.