Nekane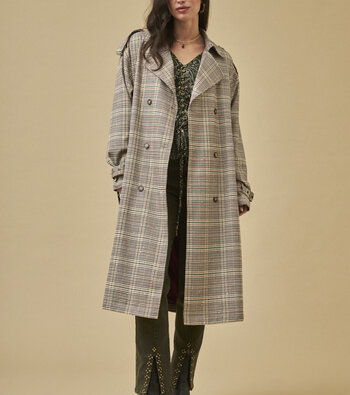 Trench Coat W/ Sequins
$159.50
A classic done with a refreshing twist! The equinox trench coat adds some much necessary shimmer to any fall outfit!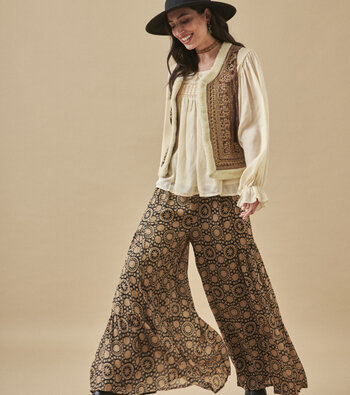 Phi Wide Leg Pants W/ Elastic Back
$134.50
The perfect pants for that true Bohemian queen! These gorgeous medallion wide pants are easy to dress up or down depending on the top you pair it with.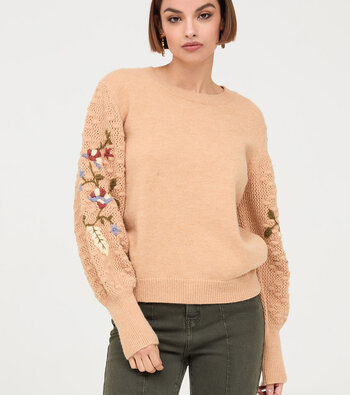 Sweater W/ Floral Embroidery
$124.50
The sweetest knit we received this Fall, the floral Embroidery is a nice touch to this classic knit.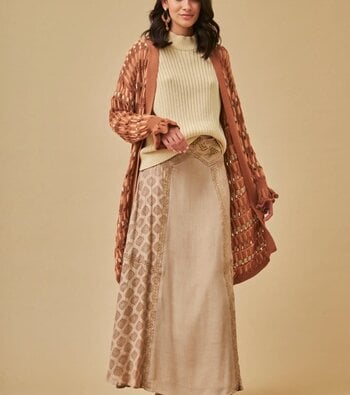 Geometric Jacquard Cardigan
$109.50
We like this cardigan paired with a short skirt...in the words of the band, Cake " I want a girl with a short skirt and a long jacket." We want to be that girl..and with this gorgeous geo inspired knit, we can be.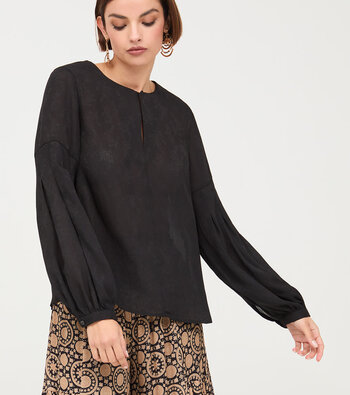 Jacquard Neck Blouse
$74.50
Look no further for an easy holiday blouse. The sheer fabric featured a subtle stencil and the teardrop neckline adds a touch of adornment that we're here for.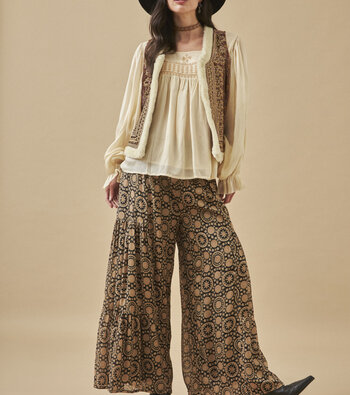 Embroidered L/S Ruffled Top
$104.50
For when you want to wear something easy that packs a punch of "love and peace" bohemian aesthetic, the embroidered long sleeve ruffled top (double lined!) is the perfect piece.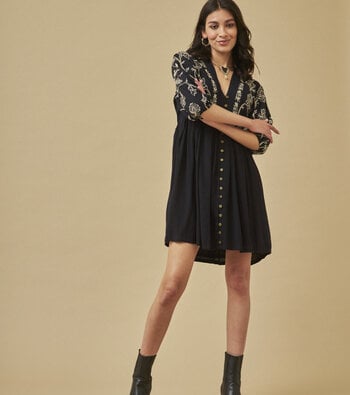 Embroidered Mini Dress
$119.50
This adorable embroidered mini dress works for all the seasons. For those cooler months, we love pairing this piece with tights or leggings & have seen people rock it with some cool denim for a more tunic look. The button detail is indeed a nice touch.